Two Line Love Shayari – These Heart Touching Two Line Shayari ( ) express numerous feelings in the heart in a limited number of syllables.
Ye Zalzale Yoon Hi Besabab To Nahi Aate,
Zaroor Zameen Ke Neeche Koi Deewana Tadapta Hoga.
ये ज़लज़ले यूं ही बेसबब तो नहीं आते,
ज़रूर ज़मीन के नीचे कोई दीवाना तड़पता होगा।
Kis Liye Katra Ke Jata Hai Musafir Dum To Le,
Aaj Sukha Ped Hoon Kal Tera Saaya Main Hi Tha.
किस लिए कतरा के जाता है मुसाफिर दम तो ले,
आज सूखा पेड़ हूँ कल तेरा साया मैं ही था।
---
Cute Whatsapp Profile Pic
Cute Whatsapp Profile Pic – Hello, guys I'm here with the most recent collection of Hindi love poems. I hope you enjoy this post on Hindi Love Shayari.
jitni sooraj me aag h
bus utna tere liye
mere dil me pyar h
जितनी सूरज में आग है ,
बस उतना तेरे लिए
मेरे दिल में प्यार है।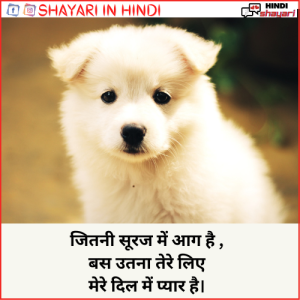 har soch me bus
ek khyal tera aata h
lab zara se hilte h
ki naam teraaata h
हर सोच में बस
ख्याल तेरा आता है ,
लब ज़रा–से हिलते है
कि नाम तेरा आता है।
---
Whatsapp Status In Hindi Attitude
Whatsapp Status In Hindi Attitude – Downloadable HD shayari images for Zindagi Shayari in Hindi and Urdu. With the help of these touching shayari on Zindagi, embrace the beauty of life.
Har khwab aur har khwahish
puri ni hoti har kisi ki zindagi
me aap zaruri nahi hote.
हर ख्वाब और हर ख्वाहिशें पूरी
नहीं होती, हर किसी के ज़िंदगी
में आप जरुरी नहीं होते.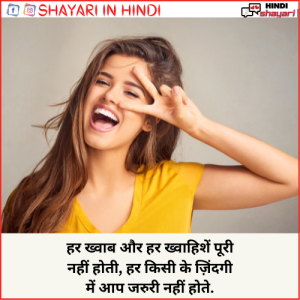 ham sab ki jindagi ka bus ek
hi fasana hai mitti se Bane
ha aur mitti me hi mil jana h.
हम सबकी ज़िंदगी का बस एक ही
फसाना है,मिट्टी से बने है और मिट्टी
में ही मिल जाना है.