One Sided Love Shayari – Most people who fall in love with someone against their will adore the One Sided Love Shayari collection.
True Love Shayari – ट्रू लव शायरी
Wo pari hai meri mai uski
Pariba karata hoon!
Vah mujh se pyaar nahi
Karti mai ek tarfa karta hun
वह परी है मेरी मै उसकी
पर्रबा करता हूं!
वह मुझसे प्यार नहीं करती
मै एक तरफा करता हूं!
Pyaar to hum dono ne kiya tha,
Maine bahot kiya tha,
Aur usne bahoto se kiya tha
प्यार तो हम दोनों ने किया था,
मैंने बहुत किया था, और उसने
बहोतो से किया था!
---
Zindagi Dard Bhari Shayari
Zindagi Dard Bhari Shayari – When someone offers you so much, it's difficult to forget that they remember. Pretending to care nothing at all is the worst sensation.
Gam dene  vaalee is jindagee  se !!
Mujhe hai  shikaayat bhee !!
गम देने  वाली इस जिंदगी  से !!
मुझे है  शिकायत भी !!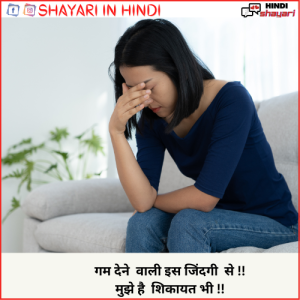 Lekin  mannate bhee to  karatee pooree hai !!
Isalie hai  mohabbat bhee !!
लेकिन  मन्नते भी तो  करती पूरी है !!
इसलिए है  मोहब्बत भी !!
---
Kiss Romantic Shayari
Kiss Romantic Shayari – Hello, guys I'm here with the most recent collection of Hindi Love Kiss Shayari Images. I hope you enjoy this post about Love Photo Kiss Shayari. The Love Romantic Kiss Shayari Images are available for download.
Apne hotho se choom lu aankhe teri
Ban jau tera dil
Mehsoos kar lu saanse teri.
अपने होठों से चूम लू ऑंखे तेरी,
बन जाऊं तेरा दिल
महसूस कर लूं सांसे तेरी।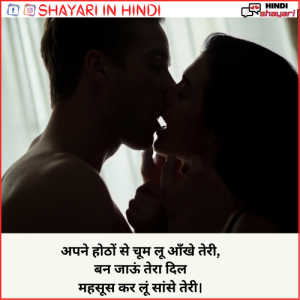 Pyaar ka tufan jab bhi seene me uthta hai,
Tumhe choom ke gale lagane ko jee chahta hai.
प्यार का तूफान जब भी सीने में उठता है,
तुम्हे चूम के गले लगाने को जी चाहता है।