Shayari For Teachers – We are sharing the Hindi translation of the Best Teachers Day Shayari with you today. Every year on September 5, Teacher's Day is observed to commemorate the birth anniversary of Dr. Sarvepalli Radhakrishnan, a former vice president of India and academic philosopher.
Shayari for Teachers – शायरी फॉर टीचर्स
Vyarth jivan ke rahi hote,
Aap na hote to hum na hote,
Is duniya mein hum kuch na hote
Ager apke diye sabak na hote.
Happy Teachers Day Sir
व्यार्थ जीवन के राही होते,
आप ना होते तो हम ना होते,
क्या दुनिया में हम कुछ ना होते हैं
अगर आपके दिए सबक ना होते।
शिक्षक दिवस की हार्दिक शुभकामनाएं
Diya gyaan ka bhandaar hamen,
Kiya bhavishy ke lie taiyaar hamen.
Hai aabhaaree un guruon ke ham,
Jo kiya krtagy apaar hamen.
दिया ज्ञान का भंडार हमें,
किया भविष्य के लिए तैयार हमें।
है आभारी उन गुरुओं के हम,
जो किया कृतज्ञ अपार हमें।
शिक्षक दिवस की हार्दिक शुभकामनाएं
---
Smile Shayari
Smile Shayari – Hello, guys I'm here with the most recent Hindi Smile Shayari collection. I hope you enjoy Smile Shayari's latest post. The Hindi Smile Shayari Images are available for download.
Na paisa lagta hai , na koi kharch lagta hai
Mukuraya kijiye bada accha lagta hai.
ना पैसा लगता है, न कोई खर्चा लगता है
मुस्कुराया कीजिये, बड़ा अच्छा लगता है।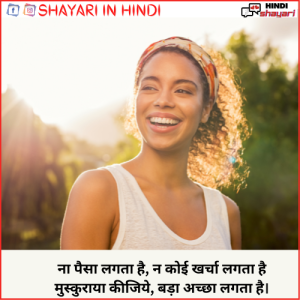 Wo jo mukura de to
Udasiya bhi khti hai
Mashallah!
वो जो मुस्कुरा दे तो
उदासियाँ भी कहती है
माशाल्लाह।
---
Love Attitude Shayari
Love Attitude Shayari – People who post Attitude Shayari () on their social media profiles are insane. Every guy and girl want to create a Cool Attitude Status that accurately reflects their personalities.
Dafn Kar Sakta Hoon Seene Mein Tumhare Raaz Ko,
Aur Tum Chaaho To Afsana Bana Sakta Hoon Main.
दफ़्न कर सकता हूँ सीने में तुम्हारे राज़ को,
और तुम चाहो तो अफ़्साना बना सकता हूँ मैं।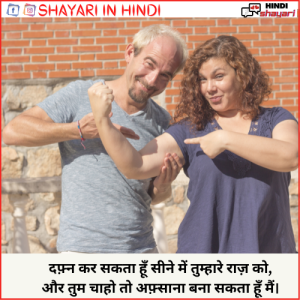 Hum Bhi Bargad Ke Darakhton Ki Tarah Hain,
Jahan Dil Lag Jaye Wahan TaUmr Khade Rahte Hain.
हम भी बरगद के दरख़्तों की तरह हैं,
जहाँ दिल लग जाए वहाँ ताउम्र खड़े रहते हैं।