Love Sms In Hindi – In this category, we have Two Line Shayari ( ) uploaded. Here you can read the largest collection of two-line short shayaris with significant meaning.
Bahut aacha lagta hai tujhe
satana Aur fir pyaar se tujhe
manana.
बहुत अच्छा लगता है तुझे सताना
और फिर प्यार से तुझे मनाना।
Mohabbat bemisal tab hoti
ha jab chahne wala beshumar
izzar kare.
मोहब्बत बेमिसाल तब होती है
जब चाहने वाला बेशुमार इज़्ज़त करे.
---
2 Line Dosti Status In English
2 Line Dosti Status In English – Hello, guys I'm here with the most recent collection of Hindi Dosti Shayari. I sincerely hope you enjoy Dosti Shayari's post.
jab bhi mere dost aa jate h
gm ke mere aansu
khushi me badal jate h
जब भी मेरे दोस्त आ जाते है ,
गम के मेरे आंसू
ख़ुशी में बदल जाते है।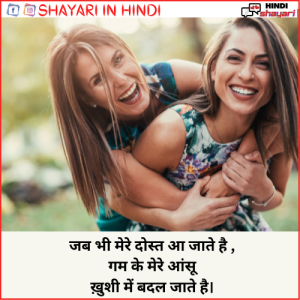 mere bina bole meri baat sun lete h
ye mere dost yu hi hunarmand nahi khlate
मेरे बिना बोले मेरी बात सुन लेते है ,
ये मेरे दोस्त यूं ही हुनरमंद नहीं कहलाते।
---
Good Shayari
Good Shayari – Read the top Hindi 2-line Sher O Shayari collection from 2023 here. And if you enjoy them, be sure to share them on Facebook and WhatsApp.
Jaha umeede khtm ho,
Waha zindgi kaisi
जहा उमीदे खत्म हो ,
वहा ज़िंदगी कैसी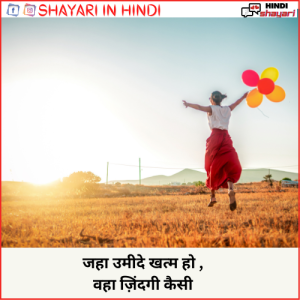 Waqt itna bhi bhari nahi hota,
Jitna ki dil ko bhari kar deta h
वक़्त इतना भी भारी नहीं होता ,
जितना कि दिल को भारी कर देता है